In Memoriam - Dr Juliet Tembe (1954 - 2016)
It is with much sorrow that we announce the passing of our Ugandan colleague, Dr. Juliet Tembe, the Ugandan Country Co-ordinator for the African Storybook Initiative, who made a huge contribution to the language and literacy education of African children and youth. A teacher, scholar, and community activist, Dr. Tembe held faculty positions at Uganda's Kyambogo University (1985-1987) and the Islamic University in Uganda (1987-2013).
After completing an undergraduate and MA degree at Makerere University in Uganda, Dr. Tembe went to the University of British Columbia in Canada to do her PhD on the early literacy of Ugandan children, working with Dr. Bonny Norton, who is on the African Storybook Steering Committee.Throughout her career, Dr. Tembe was passionate about forging strong links between researchers and practitioners, serving as a founding member of Uganda's Multilingual Education Network, and Newsletter Editor of the Africa Research Network on Applied Linguistics and Literacy. She was also instrumental in setting up the Lunyole Language Association of Uganda, which helped to codify the language and make it one of the most published in Uganda. Dr. Tembe also played a leading role in TASO, Uganda's largest HIV/AIDS Support Organization.
Saide's African Storybook team valued her passion for multilingual education, her great integrity, and her ability to establish and nurture partnerships with an astonishing range of organisations and individuals. But despite her international profile, she was quietly determined to leave a legacy for her own community. Since joining Saide in 2013, she built and staffed the Kaguja Education Centre for pre-school children in her home town, Busolwe, the motto of which is 'All for God'.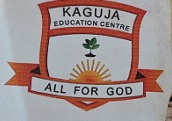 Dr Juliet Tembe will be greatly missed by all of us at Saide. We join her extended family, her community, as well as her large network of friends, colleagues and former students worldwide in mourning her passing.

Bonny Norton and Tessa Welch
Saide Welcomes Tony Lelliott to the Team
Dr. Tony Lelliott is a programme specialist employed by Saide and is an Honorary Associate Professor at the University of the Witwatersrand. He is currently involved in the PILO Research Project at Saide, researching practices in schools in two districts of KwaZulu Natal.
Prior to joining Saide, Tony was an Associate Professor in the University of the Witwatersrand's School of Education where he taught undergraduate courses in biology and astronomy to pre-service teachers, as well as courses in biology and education to Honours and Masters students. He is a C-rated NRF scholar in the field of science educaton and his research interests are science communication, informal learning in science (particularly school visits to museums, science centres etc.), out-of-school science learning including evolution and astronomy education/outreach.

At Wits, Tony also worked in several leadership roles over the years, including heading the Further Diplomas in Education programme (which won a NADEOSA award), the Division of Science Education, the Marang Centre for Maths and Science Education and the Centre for Learning, Teaching and Development. He was Acting Dean of Education and Deputy Dean in the Faculty of Humanities in the early 2000s.
Tony completed a PhD in education in 2007 and is the author of 21 publications in refereed journals and books as well as 47 local and international conference papers. He has also supervised nine Doctoral graduates, ten Masters graduates, and more than 45 Honours graduates.

Prior to joining Wits University, Tony worked in teacher education in Botswana, was a teacher in England, and studied pheasants in the Himalayas in the early 1980s.