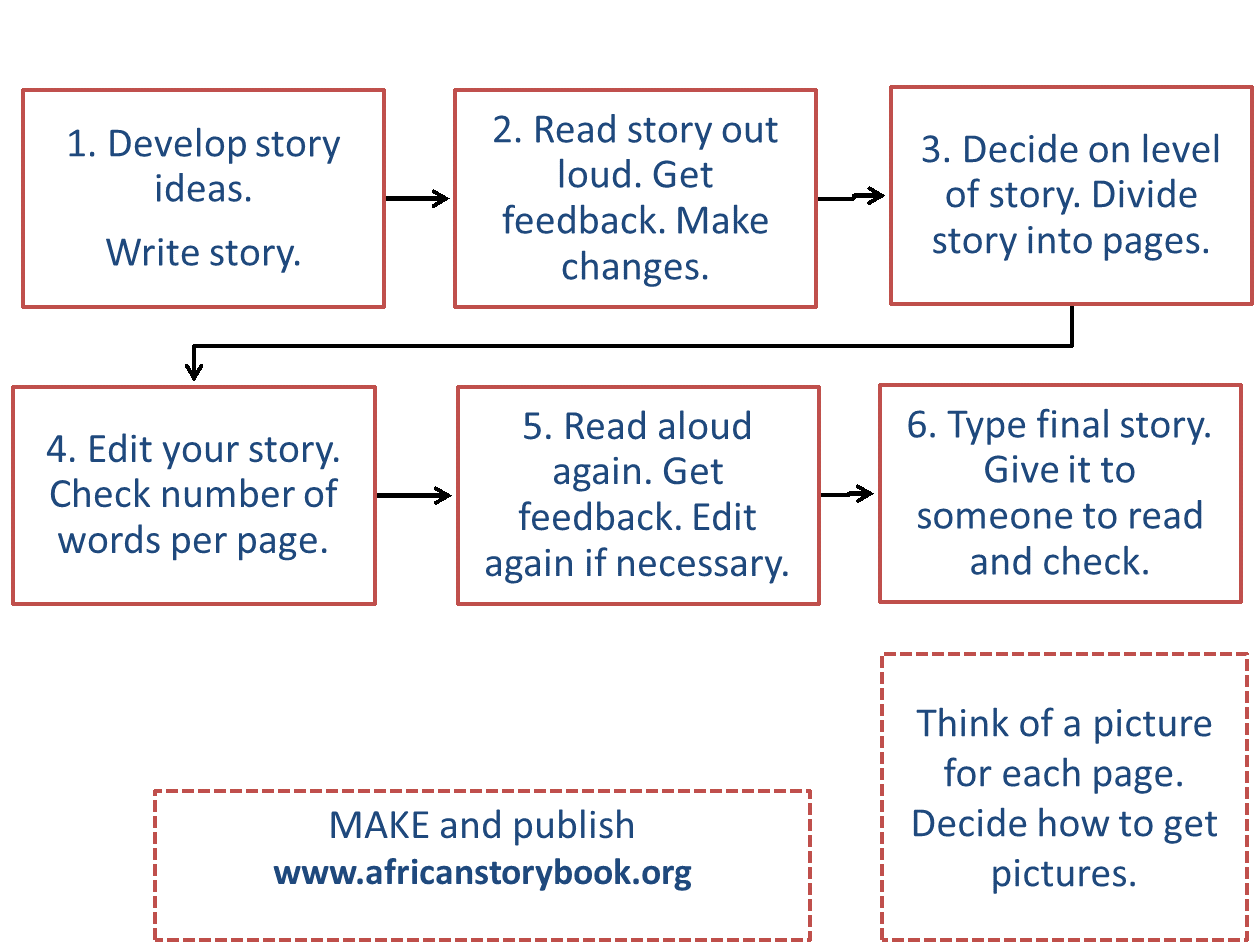 The experience and expertise of the African Storybook team and network means that African Storybook is able to offer a range of customisable services as part of building educator and community capacity in storybook development, publishing and use. These services are available to support organisations and individuals in the effective creation and use of storybooks, and various related competencies/capacities.
The services include:
Storybook development and publishing workshops;
Services around the translation and adaptation of African storybooks;
Services around editing and quality assurance of African storybooks;
Services around the selection and use of African storybooks;
Services for digital and large-scale print delivery.
For more detail please download the brochure.