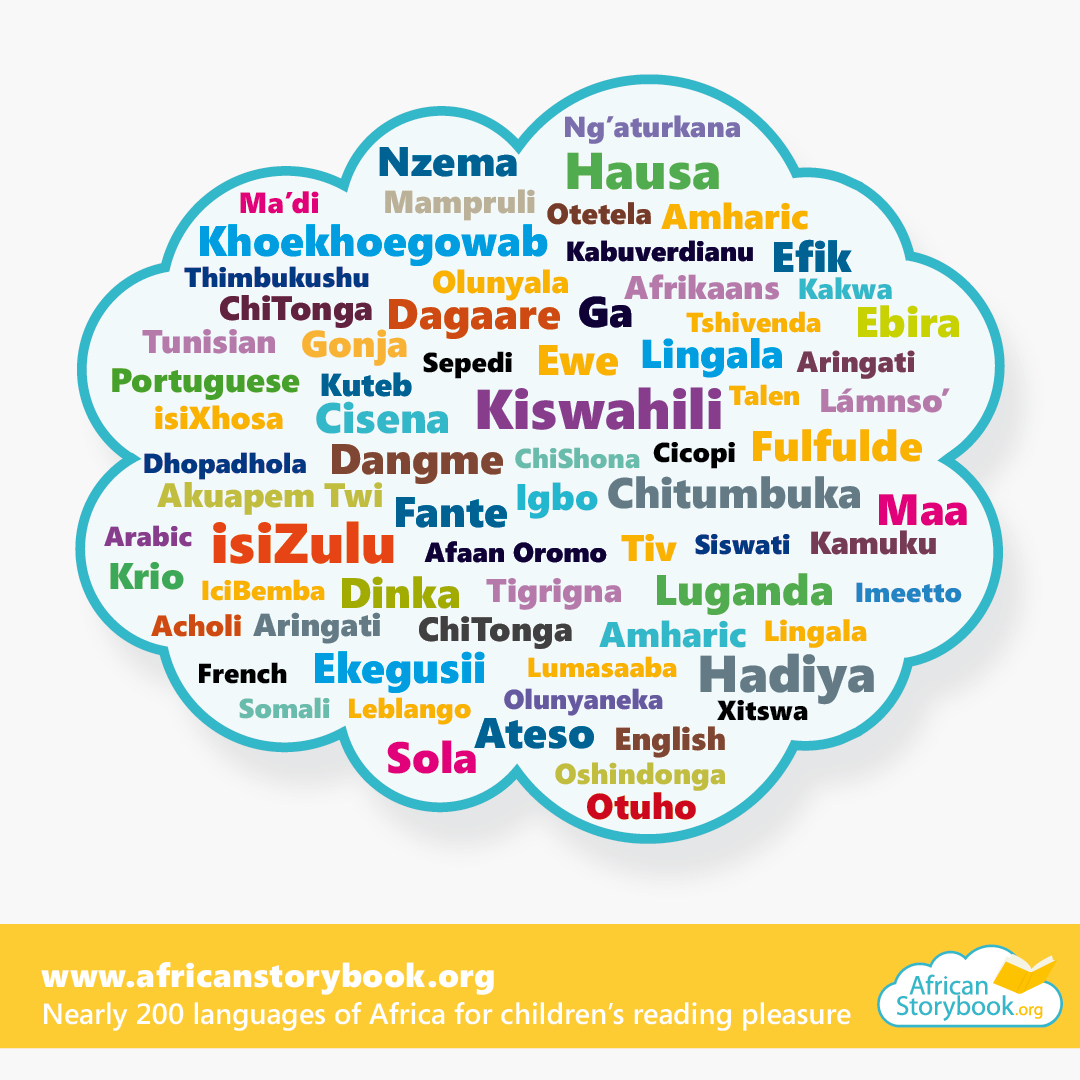 Africa commemorates Africa Week marking 57 years of the existence of the African Union (formerly Organisation of African Unity). For the continental body founded in 1963, as a symbol of the unity of all the peoples of Africa, the week provides an opportunity to celebrate African diversity and the rich cultural heritage that Africa holds. Saide congratulates the continental body and joins in the celebrations
This diversity is particularly evident in the wide range of African languageswhich are not just a means of communicating, but a fountain of values, customs, culture, and history of the people.
Africa has over 2,092 languages spoken by 0.7 billion people. Of great concern is that, according to UNESCO Atlas of the World's Languages in Danger (2010), 97 African languages are in danger of extinction.
Saide's African Story Book (ASb) project contributes in the preservation of the African heritage and languages, through its collection of openly licensed picture storybooks in many languages of Africa for children's literacy, enjoyment and imagination.
African Storybooks has a library of over 1382 unique picture storybooks with 193 languages represented, which can be accessed online and available offline through its website and it Reader App..
A striking feature of the website is its translation tool that allows any reader to translate an existing storybook into a new language.
Using this facility, Cornelius Gulere's A Very Tall Man published on the African Storybook website in 2014, is now translated into 73 languages of Africa.
Two ASb stories that have been widely translated are Ke rata go bala and Counting animals that have been translated into 61 languages each.
Cornelius Gulere wrote the story "A very tall man" with his son. He is a Lusoga language and oral literature specialist, and has a number of publications to his name, including stories in Lusoga. In 2013, Cornelius was introduced to the African Storybook through the Ugandan Community Libraries Association (UgCLA), with whom African Storybook was working to stimulate local language story development in Uganda.
The African Storybook Initiative was set up to address the severe shortages of contextually appropriate materials for young African children learning to read, particularly in indigenous languages, which is a critical factor in tackling the low levels of school literacy in many socio-economically disadvantaged communities of Africa.